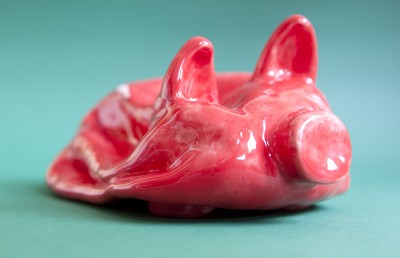 In Natura:
barter, video, performance during the museum night Delft Friday 25 October 2013
Aline
Baggio, Daan den Houter and Ieke Trinks immerse themselves in the financial
world, traces of the crisis, (the use of) money and barter. Here you can expect
a stimulating mix of video, performance and installation work (for example
ceramic). Especially for the museum night id11 set up an Exchange Office: bring
objects or raw materials! These will be processed into art objects in the weeks
following the museum night! You can follow the process on blog.alinebaggio.nl
In return you will get small artwork. Also you'll have the possibility to buy
mini gold bars. Every hour, a performance, an action or a "meet &
greet" with the artists will take place. Come along!
program
non-stop:
video's, installations and exchange office.
21:00 hrs
performance by Ieke Trinks
22:00 hrs
meet & greet with the artists
23:00 hrs
action / performance by Daan den Houter
00:00 hrs
meet & greet with id11
location
Oude Delft
36
Delft, The
Netherlands
info
For ticktes
and program of the museum night www.museumnachtdelft.nl
In Natura: ruilhandel, video, performance tijdens de
Museumnacht Delft vrijdag 25 oktober 2013.
Aline Baggio, Daan den Houter en Ieke Trinks verdiepen zich
in de financiële wereld, sporen van de crisis, (het gebruik van) geld en
ruilhandel. Hier kunt u een prikkelende mix van video, performance en
ruimtelijk werk verwachten (bijvoorbeeld keramiek).
Speciaal voor de museumnacht zet id11 een ruilkantoor op:
breng objecten of ruwe materialen mee! Deze zullen in de weken na de
museumnacht verwerkt worden als kunstobjecten! In ruil daarvoor krijgt u een
kunstwerkje. Het proces kunt u op blog.alinebaggio.nl volgen. Ook kunt u bij
ons nagebootste mini-goudstaafjes kopen. Elk uur is er daarnaast een performance,
actie, of "meet & greet" met de kunstenaars. Komt u maar langs!
programma
Video's, installatie van ruimtelijk werk, ruilkantoor:
doorlopend
21:00 performance van Ieke Trinks
22:00 meet & greet met de kunstenaars
23:00 actie / performance Daan den Houter
00:00 meet & greet met id11
locatie
Oude Delft 36
info
Voor entree kaarten en meer programma
www.museumnachtdelft.nl